Promitech Limited is a leading Signage branding printing London based company with more than 8 years of experience. It is often the primary choice for those trying to find sign makers within London. We provide high-quality signage branding printing service in London. We deliver sign making services across the United Kingdom. The company is becoming popular among its consumer for a variety of ideas in sign making and superb after-sale service. Promitech Limited is highly recommended and there's no need to consider the other signage company. We also offer knowledgeable signage design services in London. We will also assist with the manufacturing and installation of the signs. Our perfectionists make sure the most attention to detail in which your new sign is to your exact requirements.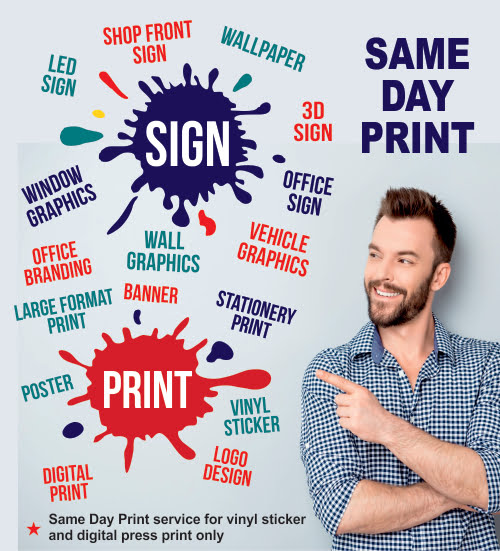 Signage branding print London
What is on your mind? Are you looking for the best signage company in London? If so, look no further, Promitech Limited has you covered. Our specialists are experts in signage design and manufacturing. We also supply a variety of sign solutions for your corporate business, commercial premises, or for advertising purposes. Professionals will assist you simply contact our professional sign makers in London today and meet your desire. We provide proper guidance in the right direction to customers along with displaying all of the required staff for all kinds of companies, businesses. This is often why you ought to contact your local London sign team today for all of your signage design, manufacturing, and installation needs.
Branding
Do you want a branding expert? Promitech is going to assist you. Our specialist makes a customer-friendly business with a great experience. Branding is the process of developing and forming brands in the customer mind, giving meaning to a particular organization, business, goods, or services. It is a company technique that allows people to recognize their marks and understand them quickly. For every company, customer recognition of a brand is important. This means that a customer recognizes his company in the process when he shops for a product or considers a company to perform a service.
It helps your company to offer a competitive edge if customers recognize and support your brand. If you have a strong brand already and loyal clients, introducing new products or testing them before you invest in them is often easier and less expensive. Customers are drawn to brands with which they share values. You must convey these values while building a strong brand. We try to create an emotional relationship with the customer. Loyalty to the company is always life-long and passes to future generations.
Printing
Promitech is highly specialized in printing service in London. Our highly expert professional can provide same-day, urgent, instant printing service with minimum time. Is your program at risk? Nothing to worry, Chill, relax, type on google 'Promitech', and contact our professionals. We provide custom size same day banner print, instant poster print, same day sticker print, same day label print, Backlit print for lightbox for your restaurant, rollup banner print, vinyl graphics print. We have a high-quality printer and the printing quality will definitely meet your demand.